There are a surprising number of places to spread flyers and pamphlets regarding Ishmael and Daniel Quinn. More surprisingly, these places usually have room for more! The best part is that anyone can hang flyers and stock pamphlets for free, whether it is only at your favorite location or throughout the entire city. Start by seeking out places in your area, including: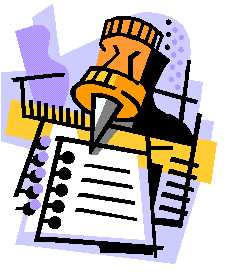 BOOK STORES

CHURCHES

COLLEGES

COMMUNITY CENTERS

GROCERY STORES

HEALTH FOOD STORES

LAUNDROMATS

LIBRARIES

RESTAURANTS

SCHOOLS


Next, make a flyer or pamphlet of your own. You can start from scratch or use the templates below. See our flyer and pamphlet section for ideas, suggestions, and examples.
---
Flyers
Flyers should GRAB the reader's attention, create curiosity, and then give them something they can immediately do to satisfy their curiosity. We recommend that you stay away from summarizing Quinn's entire message because it is far too broad to be condensed into just one page. It is best to customize the attention getter to the audience by focusing on the main problems experienced by that particular audience. Of course the attention getter should be related to Ishmael, but since Quinn's work touches on so many aspects of our culture, you can usually find a way to connect his work with any audience.
Once you have the reader's attention, give them an action to take. Usually this action towards which they are directed will consist of visiting ReadIshmael.com, reading Ishmael by Daniel Quinn, and/or contacting their local Ishmael group. Make sure to offer the contact information for someone from your local group, as well as the web address at which they can find you. It often helps to add a personal touch, but at the same time some readers will be shy about trying something new in public and want to be able to view the website in the privacy of their own homes before getting in touch with you. Give them as many options as possible to learn more about you. If you are unsure of what types of contact information to put on the flyer, take a look at the information that we collect regarding existing local Ishmael groups. You can also use print ad tips by Adbuster to help you determine the design.

Download Example Flyers Here

Great flyer for www.ReadIshmael.com in 4 per-page format to spread even more widely and affordably. Make some money, move to Florida and Die. There must be more to life than this! - Uses intro sequence from ReadIshmael.com to intrigue mainstream people who have not yet heard of Quinn's work. Like the ReadIshmael.com flyer, but find it too expensive to spread widely? Now you can do it with 1/4 the amount of copies!

Great flyer for www.ReadIshmael.com. Make some money, move to Florida and Die. There must be more to life than this! - Uses intro sequence from ReadIshmael.com to intrigue mainstream people who have not yet heard of Quinn's work. Also available in black and white.

Great way to publicize your local Ishmael group to readers in your town! - Print out this flyer and fill in the group name, meeting information and contact information to fit your local group. Then cut into quarters, and place in copies of Quinn books in local libraries and bookstores to let readers know they aren't alone! Remember when you finished reading and wondered how to meet others? Here is how we can let people know where to find us.

This general flyer arouses interest in Ishmael, available as a .jpg file

The book itself demands to be read in this flyer created by reader Steve, available as a .jpg file

The most comprehensive Ishmael flyer yet - Names Ishmael's impressive accolades, shows picture of book cover, list of Quinn's works, and space to publicize your group by modifying the example information describing the Detroit Ishmael Leavers. (When Microsoft Word tells you the page is outside the margins, simply continue and print.)

Uses a Matrix theme... the award-winning book Ishmael is the "red pill" for thousands of people throughout the world...

Graphically illustrates the tribe as the most effective human organization. - Submitted by Nathan Carey, creator of the food/population race animation. Also available for use as t-shirt transfer or poster upon request from Nathan.

Simple and to the point. Want to Save The World? Try Ishmael, a book by Daniel Quinn. - Submitted by Mike Raczyla of Chicago, Illinois.

Promotes the Atlanta Leavers, can easily be modified for your group

Poses some tough questions that hit close to home, and then discusses a new vision. - Submitted by Warren Fritze of the Indiana Leavers

It isn't working, and meanwhile we simply continue building pyramids! - Submitted by Warren Fritze of the Indiana Leavers

Promotes the Detroit Ishmael Leavers, can easily be modified for your group
Send us your flyer to share with other Friends!
---
Pamphlets
Pamphlets can go into more depth than flyers, touching on or paraphrasing Quinn's main points. They may be a few pages long, often a written version of one of Quinn's essays or speeches. They also may contain an excerpt from one of his books.

Don't try to summarize all of Quinn's arguments in one pamphlet. Instead, it is better for each pamphlet to tackle its own topic. One well-written point may arouse the reader's interest more than a paraphrased version of each point. If you are dealing with a student, a pamphlet of Quinn's Unschooling speech may be intriguing, whereas a businessman may be more interested in his address to the Minnesota Social Investment Forum. It cannot be repeated often enough...know your audience!

At the end, give the reader an opportunity to take action by listing Quinn's books and/or giving your contact information, as explained in the flyers section. After all, the main goal is to turn the reader onto Quinn subtly, by feeding them a treat (the pamphlet) and telling them where to get the whole meal (Quinn's books).
Download Example Pamphlets Here

General Ishmael Pamphlet - Based on info at ReadIshmael.com, this pamphlet explains Ishmael's accolades and why it is important to read. Also, customize to let people know of your local group.

The Little Engine that Couldn't: How We're Preparing Ourselves and Our Children for Extinction - Address by Daniel Quinn at the 26th Annual Conference of the North American Association for Environmental Education

New Renaissance 2 - Easy to use address delivered at the University of Texas Health Science Center at Houston, March 7, 2002. Submitted by Greg Lisewych of the Western Washington University Ishmael Club. Just print page 1 and 3 on the same piece of paper, then print page 2 and 4 on another piece of paper. Then, place the two pieces of paper on top of each other and fold.

New Renaissance - Address delivered May 5, 2001 at the commencement ceremonies of the Texas Academy of Leadership in the Humanities, Lamar University, Beaumont, Texas

A Path of Hope for the Future - Keynote address delivered by Daniel Quinn at the 2000 Houston Youth environmental Leadership Conference, 1/26/00

Reaching For The Future With All Three Hands - address by Daniel Quinn, Kent State University, Earth Day, 1998

Two Visions - Submitted by the AZIshmael group. Contrasts our current cultural vision with the possibility of a newer, more sustainable vision. Add your own group's contact information and/or a suggestion to read Ishmael by Daniel Quinn.
Send us your pamphlet to share with other Friends!